Corvette Central is pleased to introduce correct motor mounts for C2 and C3 Corvettes, available in both locking and non-locking versions.
Until now, quality reproduction motor mounts were impossible to find for C2 and C3 Corvettes. The mounts that are available in parts stores and warehouses do not approach the original factory mounts in terms of material thickness, particularly in critical areas that are most susceptible to flex under load. Our mounts address these issues, providing our customer with the most correct appearing and performing mounts on the market today.
The locking motor mount (#302005, GM part #3990916, 3967767, 3980701, 330973) was also used on the following Chevrolet vehicles:
1961-65 Bel Air, Biscayne and Impala (409)
1967-69 Camaro (302 & 350)
1966-67 Chevelle & Malibu (396)
1966-67 El Camino (396)
1969 Nova (396)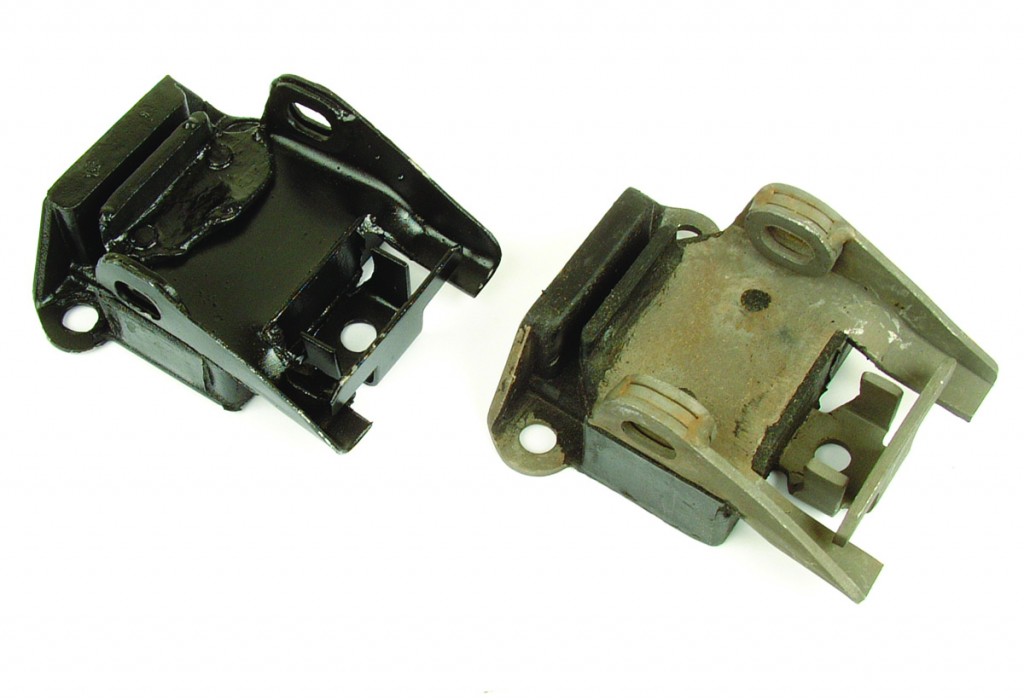 Pictured here is a reproduction motor mount (on left) from another manufacturer, and our mount (on right). Note material thickness in ears, washers and mounting points.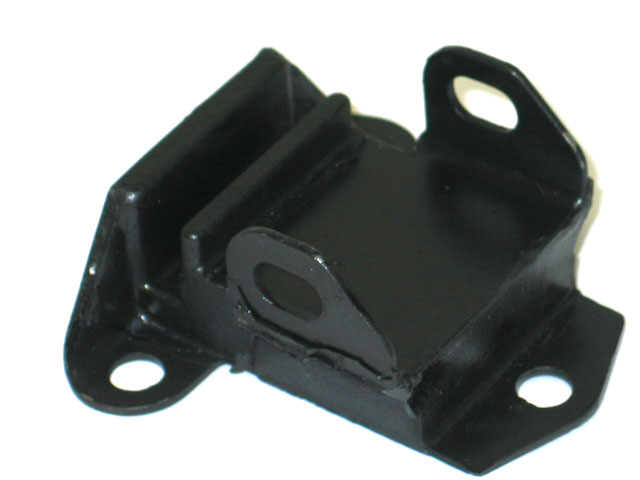 302004
engine mount – non locking
1963-69. Non-safety type (compatible with original spark plug wire heat shields).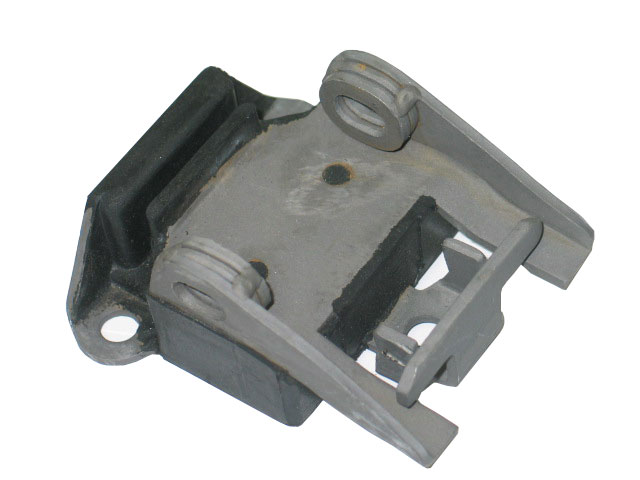 302005
engine mount – locking
1963-82. It may be necessary to remove the spark plug wire heat shields when using these on 1963-69 models.
Order your set of mounts today!