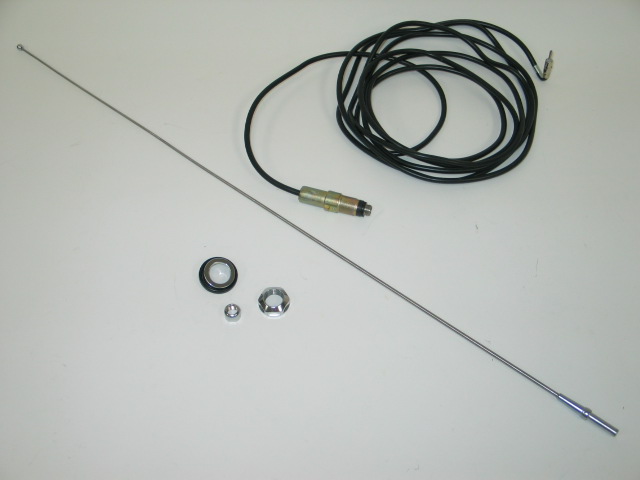 Corvette Central is pleased to introduce updated antenna assemblies for 1969-1978 Corvettes (not for power antenna applications).  The new assemblies reflect some updates that we made to make them more correct in comparison to the OEM antennas.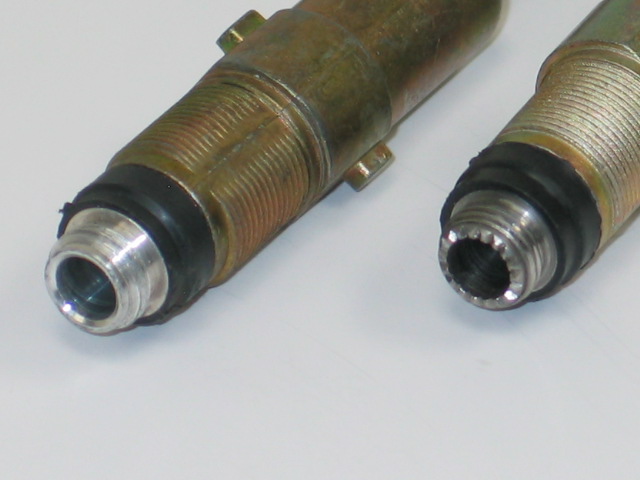 Our original replacement antenna lacked the OEM teeth to secure where the antenna mast met the metal base for the antenna cable.  Our updated assembly addresses this issue, reinforcing the connection so as to prevent loosening of the mast.  This also makes the antenna more correct compared to the original (pictured).
We took painstaking measures to ensure accuracy.  For example:
We have more accurately replicated the OEM "bowtie" stamping on the base (OEM pictured on left, our version on right).
On the antenna mast, we made the diameters more correct on both ends (base is 0.165-0.170 in diameter, tip is 0.300-0.305).  Base and tip pictured above.
Our new assemblies not only reflect the attention to detail that judges are looking for during shows, but our dedication to producing the highest quality parts possible.  As an example, the assemblies include several OEM components.
All antenna assemblies include the following parts: base with cable, mast, spacer, nut and gasket.  Specific year and body style assembly part numbers are as follows:
The mast is also available separately under part number 163020.  Antenna mast retainer nut is available under part number 163018.