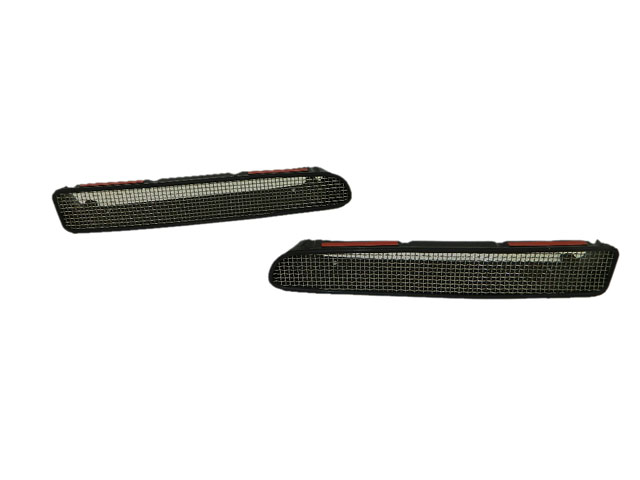 Have a C5 Z06 in need of replacement mesh grilles, but can't find any that will utilize the OEM mounting holes?  Our new C5 Z06 reproduction mesh grilles take functionality a step further with the addition of mounting tabs.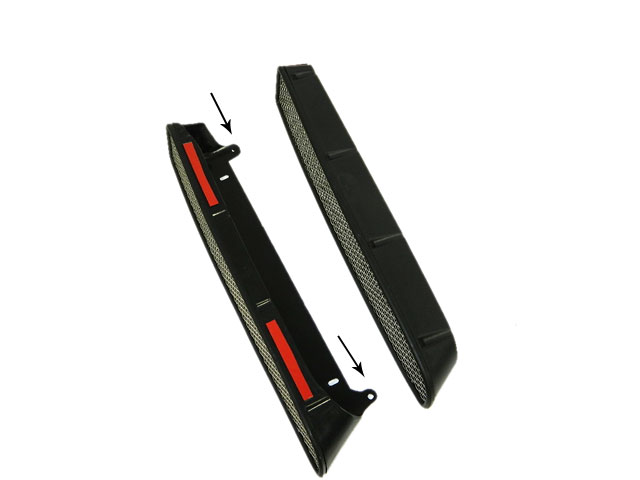 Where other manufacturers versions (pictured above on right) simply add double stick tape, our versions (pictured on left with arrows) go the extra mile with true mounting tabs just like on the originals.  The result is mesh grilles that will work on all C5 Corvettes, including the Z06.
Get your set today!  Part # 335120.