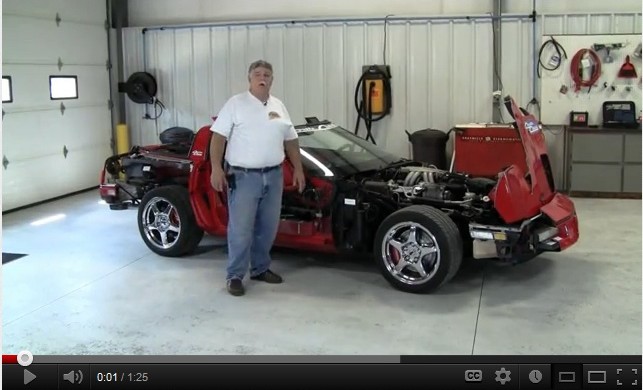 As we covered in an earlier post ("Why Cut Up a C4 Corvette?"), for the last few years, we had been discussing the possibilities of using a donor C4 for seminar and display purposes.
We knew that many owners had plenty of questions on how the C4′s were put together. Why not dissect one for science? Wrecked, salvaged and abandoned project C4s were for sale at almost every Corvette swap meet. Corvette Central's 1988 Cutaway was found at Corvettes at Carlisle a few years ago. In cooperation with Chris Petris of Petris Enterprises in Scottsboro, AL, the C4 Cutaway Corvette became a reality, and has been making appearances at Corvette related events over the past two years.
We've assembled a collection of videos, hosted by Mr. Petris, covering a wide variety of common C4 ailments and remedies, troubleshooting, maintenance tips and more. Click here to access the YouTube directory page for the C4 Cutaway Corvette videos.
Enjoy and share with your fellow C4 Corvette owners.