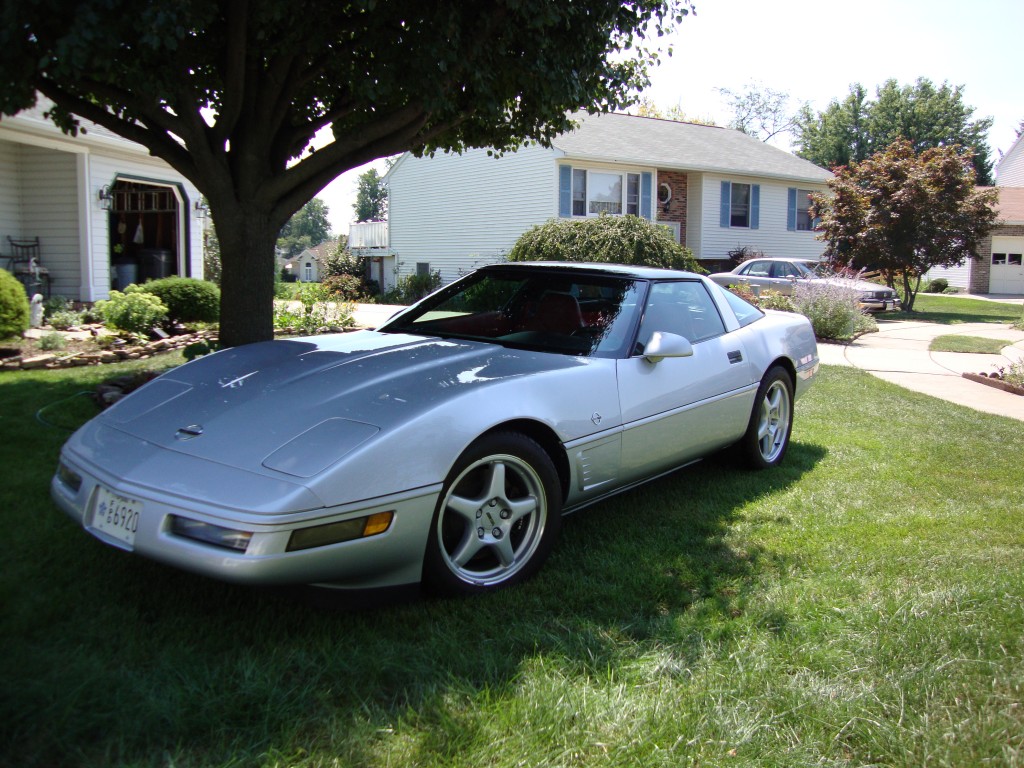 Let's face it: summer has officially arrived. If you have not already done so, now is the time to make sure that your Corvette is ready for vacation travel, car shows, and everyday commuting in extreme temperatures. Use this brief guide to ensure that you address all of the major summer maintenance tasks. These topics are covered in more depth in prior CC Tech articles.
We will start by addressing what is arguably the most important system to properly maintain during the summer months: the cooling system. Overheating can lead to very costly repairs. Keep your Corvette's engine cool and it will return the favor. Closely monitor the level and quality of coolant in the system and completely flush and change the fluid every two years. Inspect the air filter and clean or replace as needed. While you are there, check to make sure your Corvette hasn't been vacuuming up road debris. To avoid extensive cleaning hassles in the future, a radiator protection screen, part number 334126 for 1984-1990, 334468 for 1991-1996, 335028 for 1997-2004, or 336037 for 2005-2012 Corvettes is a great investment. Just be sure to check it often to make sure debris hasn't been trapped on it. Lastly, inspect all hoses and replace them as needed. It is far easier to replace them now while you are working on the cooling system as opposed to taking a chance and ending up on the side of the road.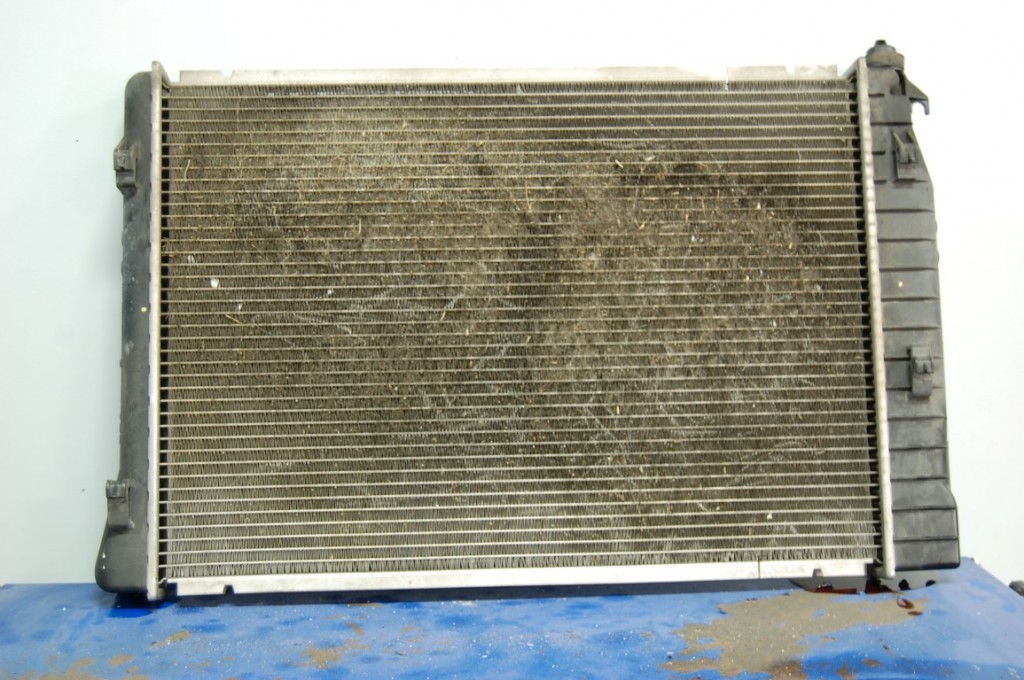 Radiator removed for cleaning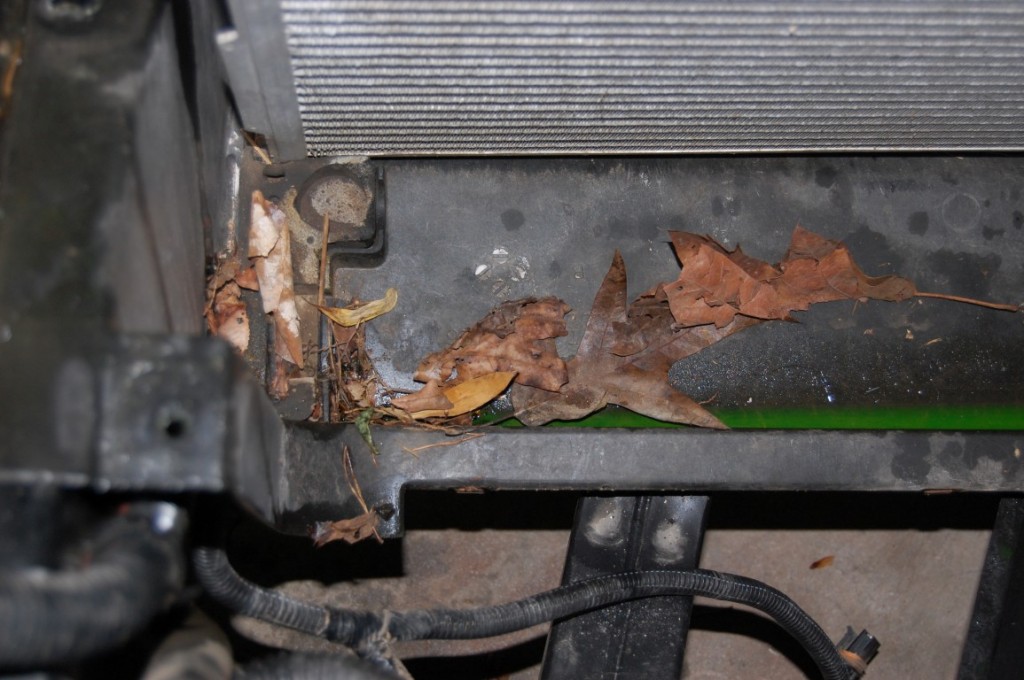 Debris that was sandwiched between condenser and radiator
Now that you have ensured your Corvette can handle the heat, you will want to get the A/C system in perfect working order. If the current cooling capacity leaves a lot to be desired and the compressor clutch cycles rapidly, it is probably time for a refrigerant recharge. Unfortunately, if the system needs refrigerant, it is possible a component is leaking. Check the belt(s) at this time too.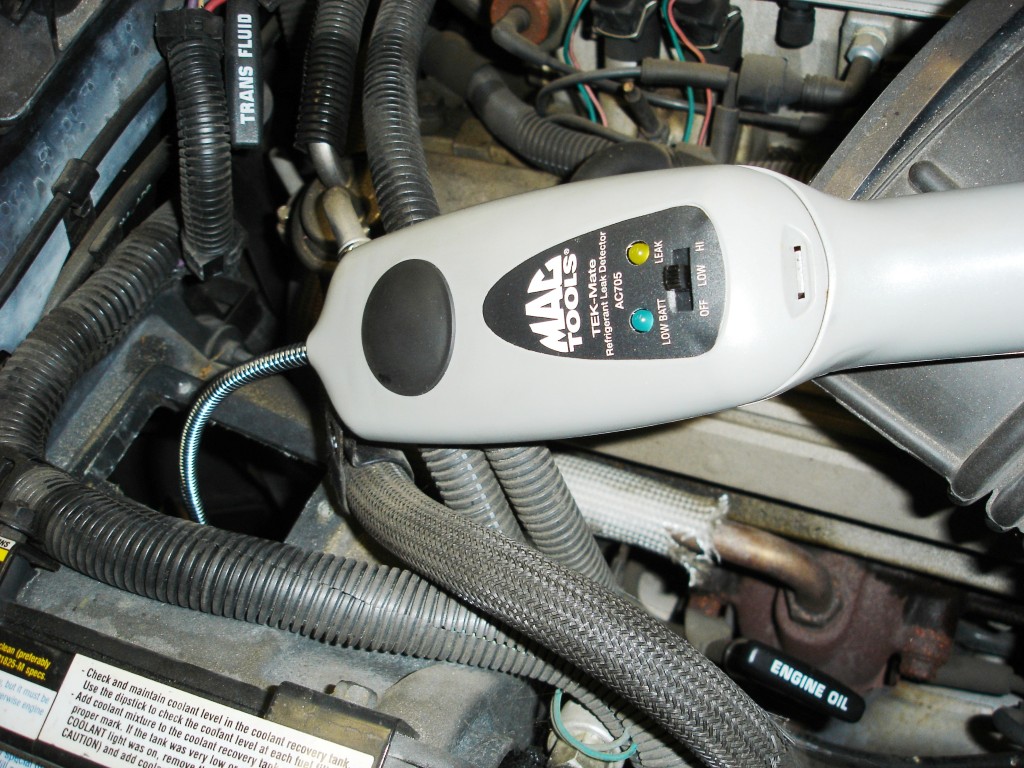 Leak testing A/C system
Speaking of A/C, take a look under your Corvette while the A/C is running. Hot, humid days should produce a puddle beneath the passenger side behind the front tire. You should also see water draining out behind the front tires from the cowl. Plugged cowl drains will wet the interior carpeting and create a musty smell as the temperatures rise.
You will want to check all of the fluids and make sure everything is clean and topped off. Fluids to check as part of the lube, oil, and filter job include engine oil, transmission fluid, brake fluid, and power steering fluid. It is a good idea to lube the suspension components at this time if you have not done so in several months.
With the increased load of an A/C system in continuous use comes an increased load on the charging system. If you have had your car in storage for any length of time without a battery tender, charge the battery before setting out on your first cruise of the season.  Your alternator will thank you. Replace the battery if it just cannot keep up with the demand and refuses to hold a charge.
Take the opportunity to top off the windshield washer fluid and replace worn windshield wipers.  If you do, the first summer storm you encounter will pose no inconvenience or threat.  As an added safety precaution, check the operation of all of the exterior lights . Enlist the help of a friend or family member to test the headlights, high beams, fog lights, turn signals, reverse lights, and brake lights.
Your Corvette is almost ready to hit the road, but before it does, do not forget the tires, your car's only contact with the ground. Improperly inflated tires wear poorly at best and blow out at worst. They also waste precious fuel. Properly inflate each tire and check the tread depth. If you notice a significantly different wear pattern on one or more tires, it may be time for a four wheel alignment. Take a close look at the sidewalls near the wheels outer rim, fine checking (cracks) occurs as the tires age and lose natural lubricants. Tires over 5 years old begin checking and are susceptible to catastrophic failure.
Now that all of the major safety concerns have been addressed, you can focus on enjoying your time on the road. A few accessories you may wish to consider to make the drive even more enjoyable include a GPS mount and cold drink holder. A soft top pillow is a nice addition that can keep your rear window in great shape and a sun roof headliner allows you to enjoy the view above while blocking the intense sunlight.
The Ventmaster for Corvettes with rear hatches has received positive reviews and will help reduce or eliminate wind buffeting at highway speed. It is also handy for ventilating the car during car shows or any time it is sitting idle under your supervision.
A wash and coat of wax (don't forget the headlights) are the last items to check off of the task list. This will make future bug and debris clean up a bit less time consuming.  Consider using a nose mask for longer trips. Don't forget to store some car wash soap, wax, and quick detail supplies in the car for those impromptu car show clean-ups. A high quality car cover will keep your Corvette looking great day after day and provides excellent protection from the harsh summer sun.
The interior of your Corvette deserves special treatment as well. Before you apply a preservative to any vinyl or leather components, be sure to wipe them down with a wet cloth first to remove dust and dirt.
A roadside emergency kit is always a good idea along with a fire extinguisher. Add those items and you are ready for summer fun without any vehicle related worries!
Story and photos courtesy Chris Petris