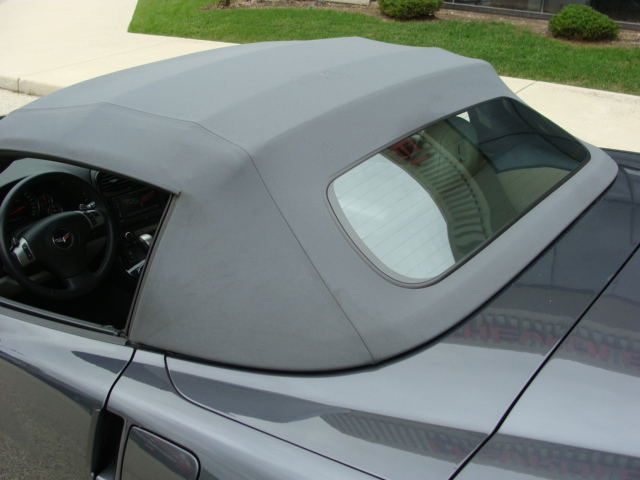 Enjoy super legal speeds but don't like the wind in your hair? Read on. General Motors has issued a technical service bulletin for owners of 2008 and 2009 convertible Corvettes. The TSB was issued to Chevrolet dealers via AllDataPro.com.
Technical Service Bulletin 08312A was issued on July 1, 2010. In it, GM states that the convertible top fabric could possibly begin to separate from its retainer bracket near the windshield. At speeds over 100 m.p.h. (!), the roof material could tear from the front all the way to the rear window. A new retainer bracket had been developed that should correct the issue.
The repair program runs through May 31, 2011. Please contact your Chevrolet dealer's service department for more information.