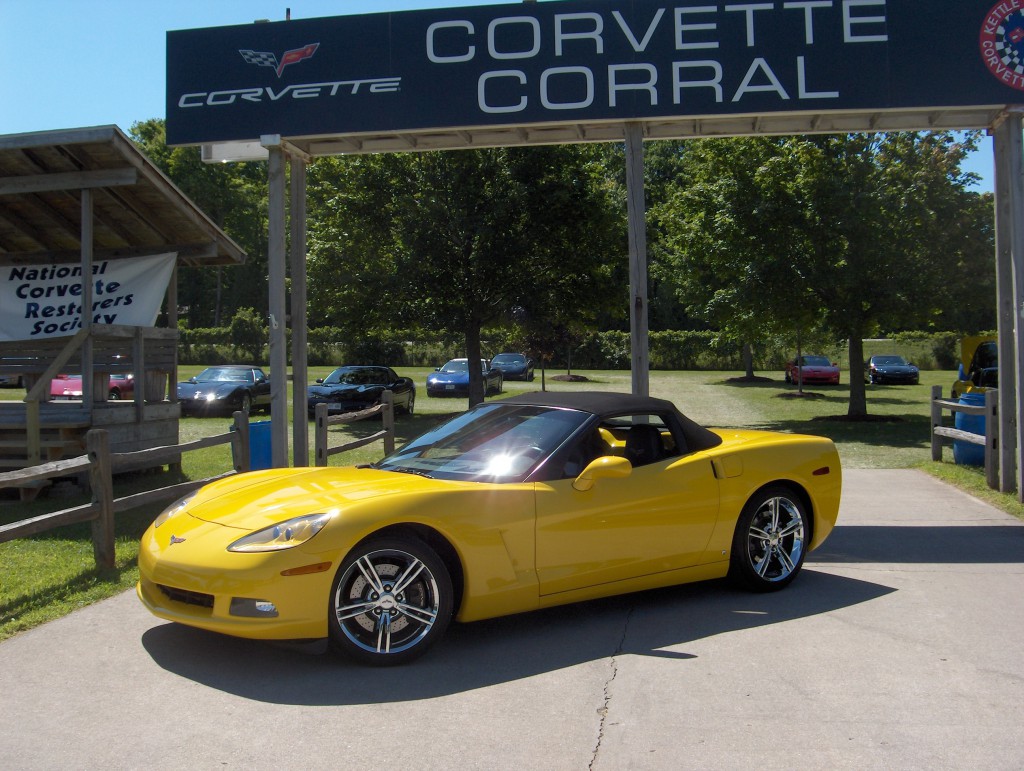 Society often pokes fun at aging, but there are many positives to growing older that are often glossed over. Many types of wines and cheeses are encouraged to age. As a person grows older, they typically do so with increased wisdom and a better understanding of what is important in life. Fine art that was severely undervalued years ago during the artist's life can be priceless today. We just celebrated the anniversary and amazing transformation of the Corvette over the past 60 years, a sports car that has certainly aged gracefully.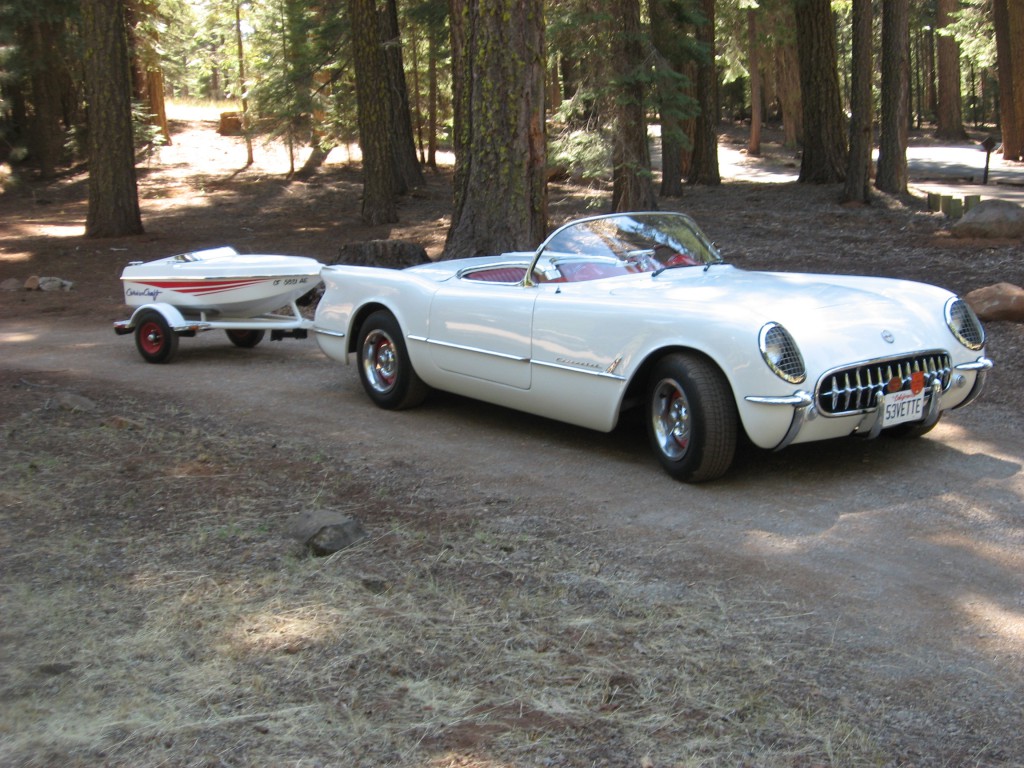 The Corvette first emerged on June 30, 1953, and captivated people with its modern "space age" look and sleek fiberglass body. The first generation Corvette, with its weak engine, two-speed transmission, lack of power steering, and drum brakes made it more of a leisure vehicle as opposed to a true sports car. However, it marked the birth of a highly successful brand and it is no doubt that these early Corvettes will become increasingly valuable as time progresses.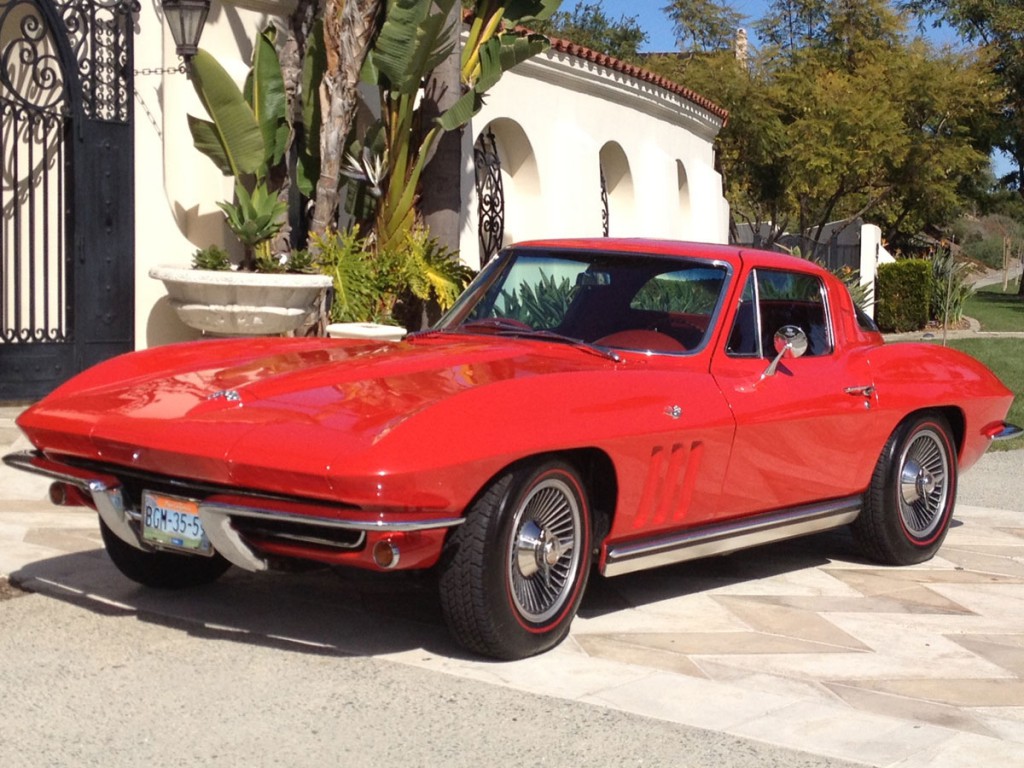 The C2 brought major improvements for the time and the Corvette really began to gain some muscle. Power steering and power brakes made testing the limits of the beefier engines less worrisome. A/C became an option, one that many people can appreciate since it has been a standard feature in all vehicles for many years.
C2 Corvettes had a radical independent rear suspension system for the time. The simple concept used strut rods to control camber, attaching them to the trailing arms and differential. The use of non-telescoping drive axles used the differential as the suspension's pivot point. Rear suspension toe alignment was controlled by shimming the trailing arms at the front. The idea worked so well on the Corvette that it would be well into the 90s before any major changes would take place.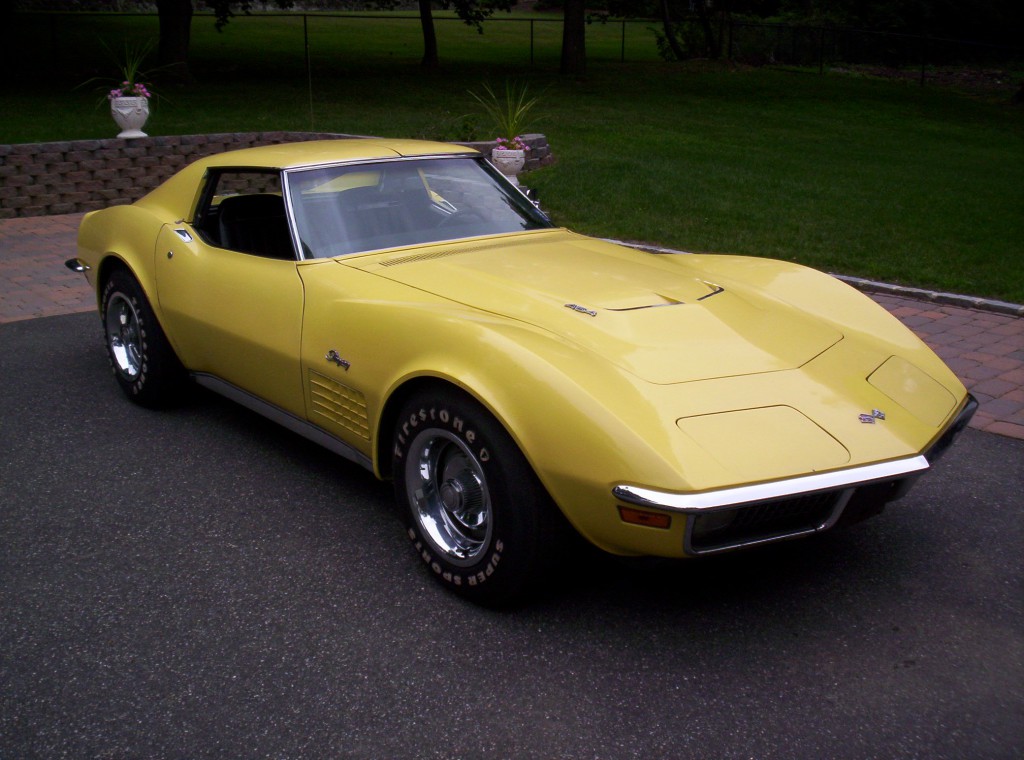 The third generation of Corvettes were dubbed Sharks.  They have a lower, elongated body on a 1967 chassis.  Having a lower nose with longer hood required placing the radiator at an angle to stuff it under the hood. As these cars age, they sometimes lose their sealing strips and other critical components either due to deterioration or their deliberate removal. Adding or replacing these seals, such as part number 313127 is important for proper cooling. Very small grille openings (with headlights blocking some of the airflow) added to the problem. These Corvettes relied on airflow under the body and still do to this day. Like any new design, it takes time to find and rectify the inherent problems in spite of the use of the same chassis front to rear until 1980.
The Shark Corvette was not drawn on a clean sheet of paper as mentioned earlier. The same basic chassis design was used from 1963-1979. 1980 was the first time a major driveline/suspension component was put into service, with an all-aluminum differential housing. The all-aluminum differential housing was designed with the supporting structure as part of the differential assembly. GM felt good about the idea, using it in the C4 Corvette from 1984-1996. The early C3 Corvettes boasted the most powerful engines up until the federal government got involved. The horsepower output peaked in 1969 with a 435hp tri-power big block and did not hit that level again until 2002 with a 405hp small block.
The C3 Corvette was around for only two short years before the emissions regulations of the 1970s began to stifle horsepower output. The advent of the lock up torque converter in the 80s brought increases in fuel mileage and engine longevity.
Convertibles were no longer available, but T-top coupes were introduced. The 1981-1982 Corvettes were factory-equipped with fiberglass rear transverse springs. The 1982 Corvette offered only an automatic transmission and was the first electronically fuel-injected 4-speed automatic overdrive Corvette.
The 1967-1969 big block L88 is one of the most sought-after Corvettes, being that it is truly a race car at heart. A factory horsepower rating of 430 was misleading.  Many pro tuners could surpass 600hp with factory parts, making this one tough customer on the track. Unlike today, the L88 had its quirks, requiring warm-up time and learning how to handle the radically cammed and carbureted power plant.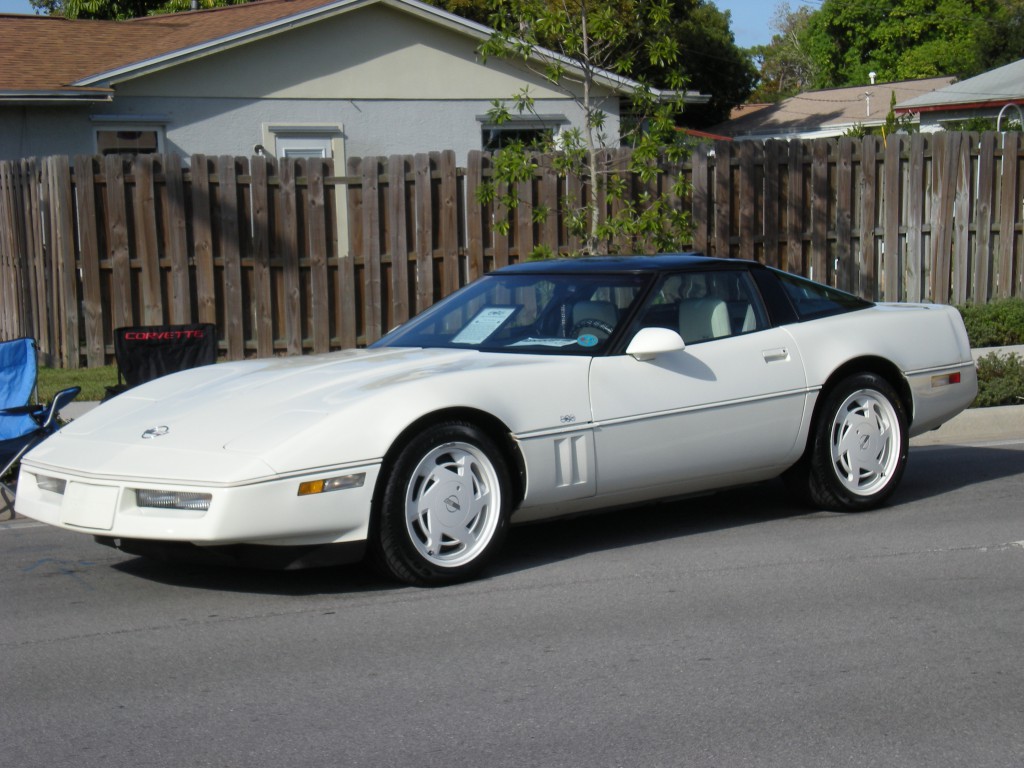 C4s arrived with sweeping changes throughout, including the reintroduction of a convertible. The handling improved dramatically because of modifications that were made to the height and clearance of the car.  The placement of the engine and transmission positively affected weight distribution.  However, the brakes still left a lot to be desired as the horsepower steadily increased. You can now upgrade your C4 to C5 braking specs with either part number 194123 or 194296. Digital gauges replaced the analog versions. An increase in storage area thanks to the hatchback rear glass was a welcome addition. For the first time in 1987, the factory-approved RPO B2K  Callaway twin turbo with 345hp was available.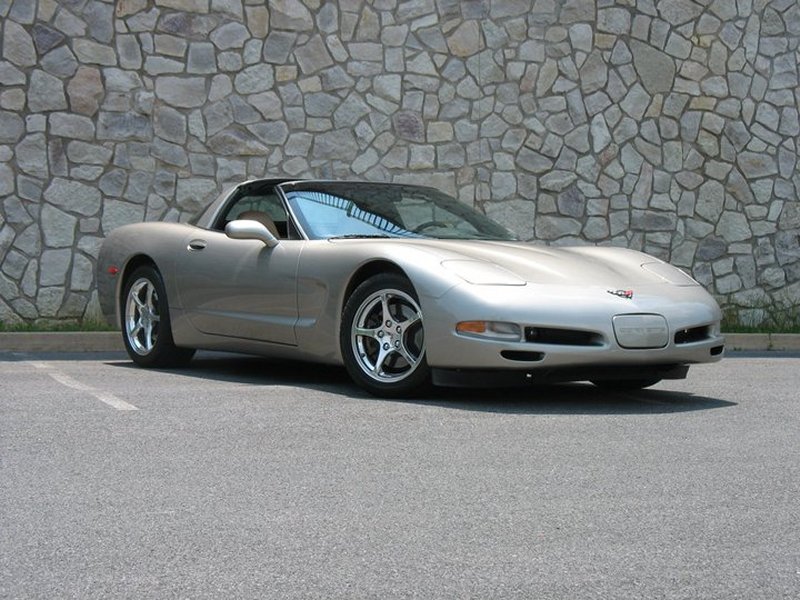 The C5 is the first Corvette that many would consider a great everyday driver and one that is suitable for long distance trips. The introduction of the rear transaxle produced advancements in handling and gave driver and passenger room to uncoil and relax. It was nimble and comfortable with fuel mileage specs that rivaled many passenger sedans.
For the first time, base engine horsepower rivaled the cubic inches, something that many thought was gone forever once emission systems were required.
C5 Corvettes had a true independent rear suspension with upper and lower control arms to positively control rear wheel position. To accommodate the changes, telescoping axles were required, and paired with the improved suspension, handling capability increased. The 1963-1996 Corvette rear suspension's wide changes in alignment were reduced dramatically with full rear wheel control.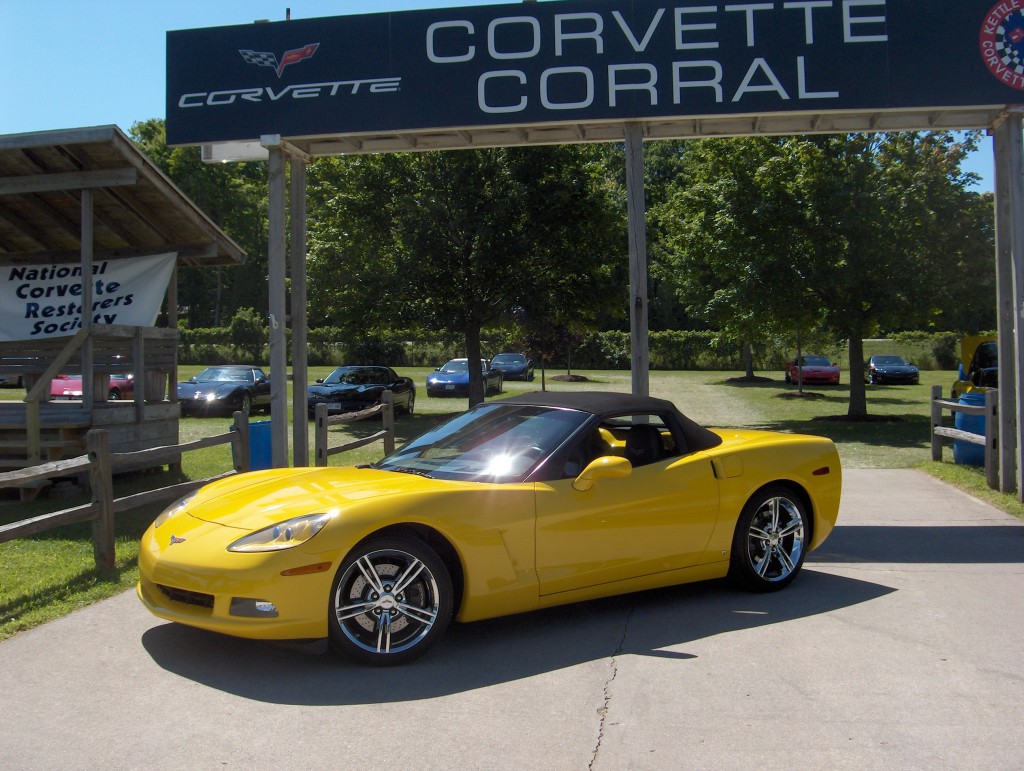 C6 Corvettes combined fifty-two years of innovation and knowledge to into a sports car that even the worst critic had to respect. The technological advances along with the LS2, aggressive styling, and variety of modern conveniences made it a pleasure to drive.
As our attentions turn to the C7 we can see that the best is yet to come.
No matter what Corvette you are currently enjoying, it is possible to keep it on the road indefinitely (barring any electronic failures and a lack of good replacement parts). The oft-preached key to doing so is maintenance. As a general rule, the older the Corvette, the more maintenance it will require at faster intervals. C1-C3 Corvettes will generally require more maintenance than 1984 and newer Corvettes. Fuel injection and fuel management measures have improved greatly over the years, and older Corvette engines tend to have black oil with high concentrations of fuel because of their inability to properly regulate fuel usage.
New synthetic fluid blends are beneficial and can be used with almost every Corvette. In the early days of synthetic fluids caution was advised because leaks were likely to occur. The formulas have been redesigned and it is now safe to use synthetic in most applications. Synthetic fluids are denser and therefore better at dissipating heat and reducing friction. This equates to better fuel mileage and increased engine longevity. Fluid change intervals become less frequent as Corvettes and other vehicles continue to become more and more technologically advanced. The enhanced properties of synthetic fluid combined with tighter tolerances and oil life monitoring systems are making 3,000 mile oil change requirements a thing of the past.
Although intervals are expanding for engine oil changes, other fluids should still be changed on schedule with high quality fluid. While it is great to think that differential fluid, for example, could be changed even less often than it typically is does not mean that it should never be changed or only once a decade. No synthetic fluid is perfect and after years of use they will all break down as they are subjected to high heat and become contaminated with moisture, metal shavings, and other debris.
Advances have also been made in materials used to construct lines and hoses, as well as radiators, coolant recovery tanks, clamp types, and so on. Older cooling systems with worn, ill-fitting hoses allow air to enter the system. The addition of air brings about corrosion and also impairs cooling system function.
The automotive world is no longer concerned with building vehicles that withstand the test of time. We want low maintenance cars with no breakdowns. Consequently, vehicles are now made of lightweight components as cheaply as possible. When the odometer hits 200,000 miles, we feel that it is okay to crush them and begin the cycle again. The electronics we all want to do our manual labor are a major downside to the automotive world. Many will say not so; they have made vast improvements in engine power, reliability, and lowered emission output. The problem is they too will fail. Unlike a mechanical component that can typically be repaired, the electronic world moves at such a fast pace that the components are obsolete even as a new vehicle sits on the sales lot. When it comes time to repair them our throw-away society has no plan to repair these troublesome components. This I see from a shop owner's standpoint as a major long term issue that has been left for the owner to figure out.
The interior of older Corvettes was made mostly of metal, allowing them to withstand the test of time. The introduction of plastic to the process in 1977 helped engineers create a more compact cockpit-like feel in the C4 and newer Corvettes. However, by doing so the durability of the interior components was affected. Additionally, it is more important than ever to keep your interior covered if your Corvette spends any significant amount of time sitting outside in the sun.
LEDs are beginning to take the place of incandescent lights and the trend will continue. LEDs are brighter and cool to the touch, which makes them great for use in tight dash areas where heat accumulation can be problematic.
Just as LEDs have been shedding new light in dash clusters, switches, and entertainment consoles, new HID headlights are bringing brilliant light to dark driving conditions and improving safety.
Body panels and paint continue to march forward in the endless pursuit of perfection. While major enhancements have been made, it is still worth the time and effort involved to wash, wax, and occasionally clean contaminants from the paint using a clay bar.
Tires have most definitely improved over the years. New compounds being used for tire production result in tires that provide excellent traction and superb ride quality. Run flat tires are a newer option that provide peace of mind that tires of the '50s could not offer.
Whether you own a 1953 or 2013, your Corvette is unique and valuable. We hope that you keep your car on the road for 1,000,000 plus miles and Corvette Central has you covered, from C1 to C6.
Story and photos courtesy Chris Petris