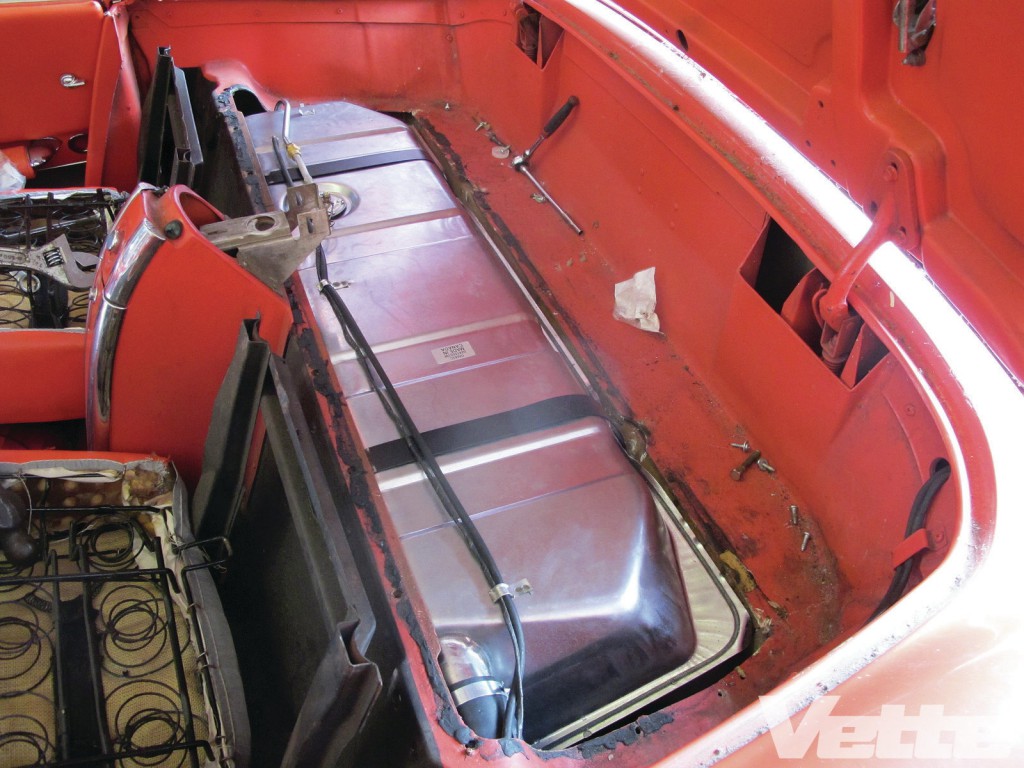 Text and Photography by Jay Heath, Vette Magazine

Time may heal all wounds, but it's hellishly hard on automobiles. These depredations tend to fall into two categories: those arising from the inevitable effects of the aging process, and those inflicted—whether intentionally or not—by one or more of the vehicle's owners over the course of its life. While the Corvette's fiberglass skin confers some measure of immunity to the former, the vintage-Vette market is rife with cars still suffering the effects of poorly executed body modifications and other "custom" work performed throughout the years.
More info on our 1956-62 Gas Tank Kit
here
.