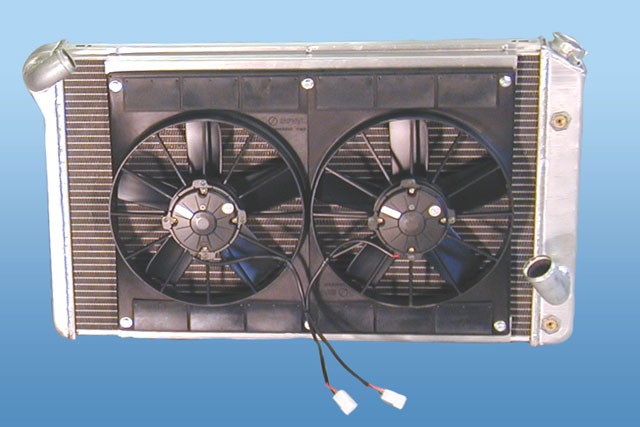 By Chris Petris
As summer approaches and temperatures soar to record highs, we would like to focus on your Corvette's cooling system. Although it may seem more important to check the A/C system to keep you cool, you also need to make sure the cooling system is working properly for optimum A/C performance. As engine temperatures increase, A/C performance is affected adversely.
There are a few things that every Corvette owner should check annually to determine if further maintenance is necessary. 53-82 Corvettes have a basic cooling system in which radiator cooled air flows through the grille opening. Obvious large road debris should be removed from the front of the radiator. A garden hose can be directed through the radiator from the fan side of the radiator to flush out debris and dirt that has accumulated.
Continue reading after the jump.